SEE SOME OUTLANDISH VEHICLES!
Creative Robotics™ Learning Center held Project YouTube 1 in April 2009. Project YouTube had a simple mission - build a robot (with the theme of environmentally friendly transportation in mind) that was impressive enough to make on YouTube.
In order to qualify, the robots had to look pleasant, work impressively, demonstrate creativity and radiate coolness; though many did not pass the test, those robots that did are documented here. Featured in the video are the top 10 robots from a whole range of kids - about 80 teams to be precise (most of them are in the 5 - 9 year old range, though one or two are 16 years old!).
Age is besides the fact though; take at look at the video and you'll see what I mean!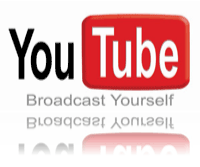 External YouTube Link: http://www.youtube.com/watch?v=Ldvfmm_SuZQ
THE VIDEO
Here is the video here for your enjoyment; no need to go to YouTube!
Note: Students and their parents will enjoy it the most!


If you cannot see the video (right above), you'll
probably need a Flash update:
Find it HERE!