ROBOTICS • AN INTRODUCTION
Robotics has been around for centuries (those machines were called "automatons" before the use of the word "robot"). Take
Da Vinci's Knight
or
The Turk
for example. From the earliest records, man has dreamt of building autonomous, independent robotic helpers to assist in daily life. The word 'robot' actually comes from the Czech word 'robota', meaning 'slave'. It was first used by Karel Capek in his play R.U.R. (Rossum's Universal Robots) in 1920 (some sources also say 1923).
Roach and Ladybug - our cute little photovores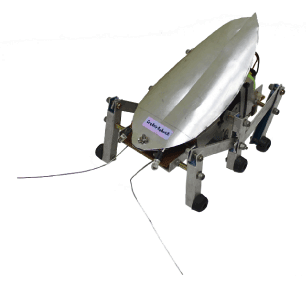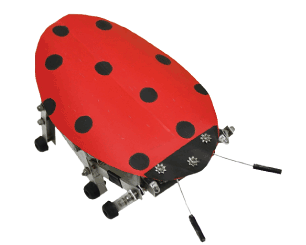 Machines that could help us in daily life are not just another idea from science fiction. Robots that are as cheap and versatile as the PC (the PR,
Personal Robot
) will have a place in every household. The future is in your hands. Here at
Creative Robotics™
, we can help you to get a jump start in the field of robotics;
Discover Fun Engineering™
with emphasis on creativity, logical thinking, problem solving, thinking both in and out of the box, and setting the sky as the limit to your creations!
CR8® • WHAT DO WE DO?

We specialize in giving robotics training for both the average hobbyist and competition participans. Our trainers have proven their skills by winning countless awards in the national and international arena. We also supply robotics kits such as the LEGO® Mindstorms® NXT, LEGO® Mindstorms® EV3, HunaRobo Fun & Bot, ReRo and MyBot™ robots.
Our Cybot & TOM collection from Ultimate Real Robots. Learn more
here
.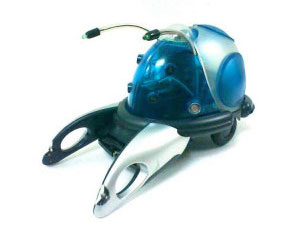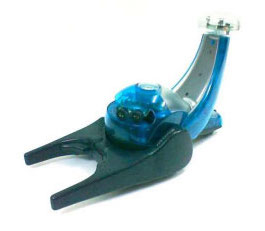 We hold robotics workshops, competitions and activities - which include the annual WCRC (World Creative Robotics™ Challenge), WRMC Malaysia (World Robo Masters Cup Malaysia), WRMC (International), Kreative Kodu Workshops, MyBot™ Workshops, Exhibitions, Demos and many more. Check out the
Activities
page.
REP • WHAT OTHERS SAY ABOUT US
Click on either one of the links below:
Robo Twelvean - Our prototype butler robot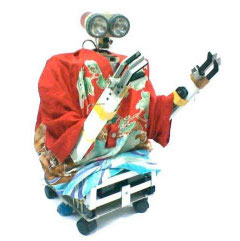 LICENSING • THE CR8® OUTREACH™ INITIATIVE