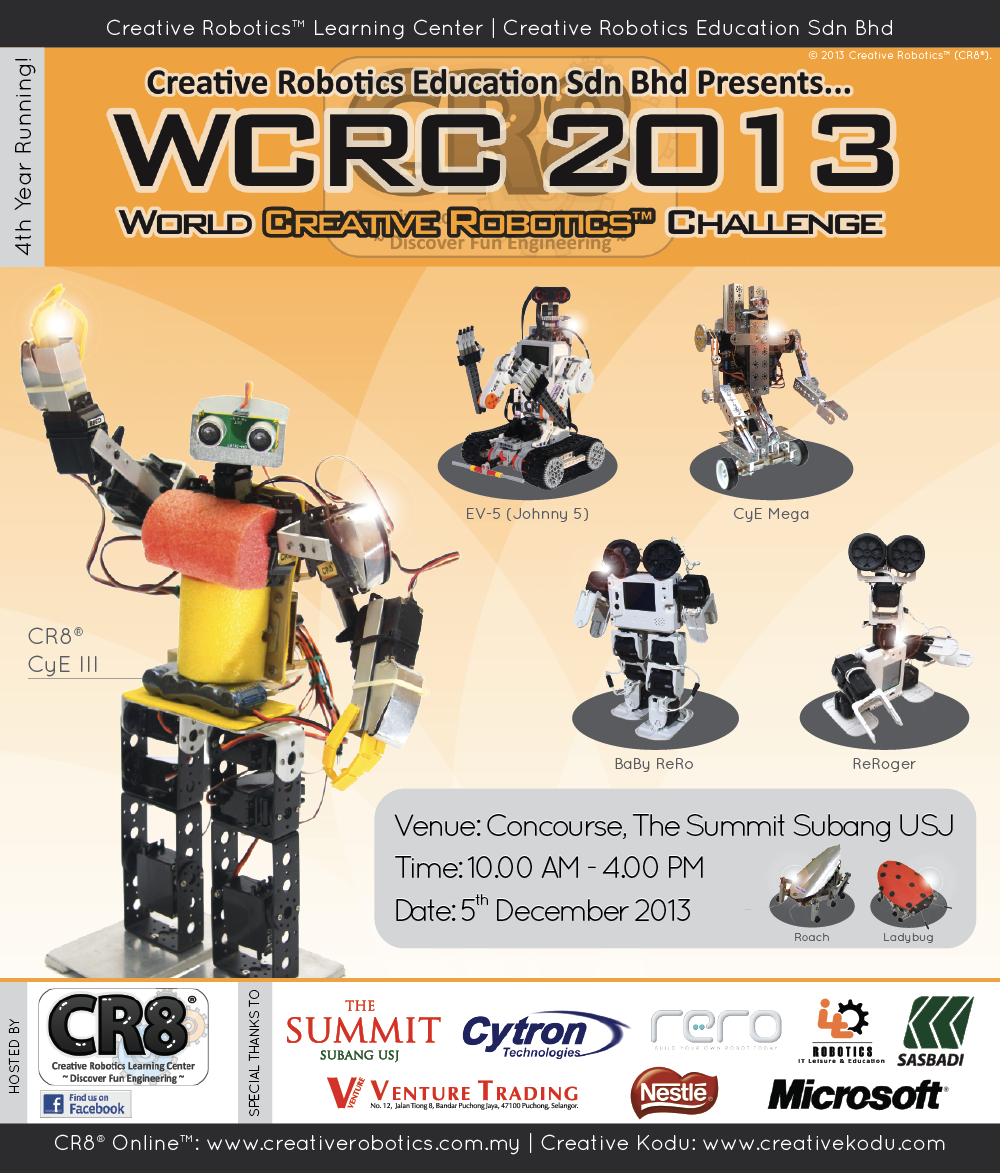 Ask questions & share your thoughts here!


CR8® WCRC | 2013
Don't get left out from today's fast-paced, technology-oriented world - Discover Fun Engineering™ with CR8® and be the Young Creators of tomorrow! Come test your skills in the 4th World Creative Robotics™ Challenge!

Date: 5th (Thursday) December 2013.


Time: 10.00am - 4.00pm.


Venue: Concourse, The Summit Subang USJ.

CR8® WCRC | COMPETITION CATEGORIES
1 | Sumo Challenge
Action-packed fights between miniature robotic warriors!
-- Theme: Sumo Fighting Robots (2-on-2).
-- Teaming: Team Event.
-- Platform: HunaRobo Fun & Bot only.
-- Categories: Primary & Secondary Category.

2 | Creators Challenge
Humanoid robots dance-off to claim the top prize!
-- Theme: DanceBotz.
-- Teaming: One or two students per team.
-- Platform: Any robotics platform.
-- Categories: Young Creators, Primary and Secondary Categories.

CR8® WCRC | RULES AND REGULATION
You can obtain a copy of the WCRC Rules & Regulations from any CR8® Center.